Image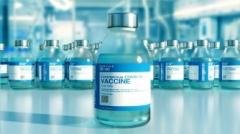 In order to monitor the access of collaborators and external staff at the University, please fill out the form at least one hour before arriving at the University and no later than one hour after entry in one of the locations (FILL THE FORM) 
Please note that it is no longer necessary for lecturers and researchers to fill the form.
The health and safety of all who study and work here is our highest priority,  and we will all need to make adjustments to the way we live and work. There are certain actions that are crucial for all of us to adopt to make things as safe as possible for everyone in the community.  In particular, you are asked to follow the rules and best practices shown in this video: 
Finally, the activity of the Crisis Committee continues to monitor and update the operational prevention and safety measures at the University.
by

Redazione Centrale

, Last update on 2022-04-13