Image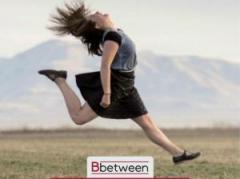 Bbetween is a University of Milano-Bicocca project designed to boost and enhance the general skills of students, teaching staff, other staff and citizens. The project encourages people to nurture their interests and past-times and to invest in themselves, based on the belief that personal skills are the most important and versatile of all. Bbetween provides a link between the University and the local area - between technical and general knowledge, formal and informal language, where generic skills are key.
Bbetween is split into streams (courses or event cycles) grouped into two main areas: COMMUNICATE and PLAY
Participation in the Bbetween project
The Bbetween project is primarily targeted at students enrolled on Bachelor's, Master's, single-cycle and PhD courses at the University of Milano-Bicocca, but the project is also open to all.
Some Bbetween project courses are free, while others require a participation fee for external participants and a small contribution from students.
Certifications
Participants in a Bbetween course will be rewarded with an Bicocca Open Badge.
Bicocca Open Badges are digital certifications for skills acquired through extra-curricular activities. They are internationally recognised and compatible with electronic CVs and social media. Bbetween Open Badges can be found on Bestr CINECA.
By student request, every Teaching Coordination Council may award CFUs for Bbetween activities.