Image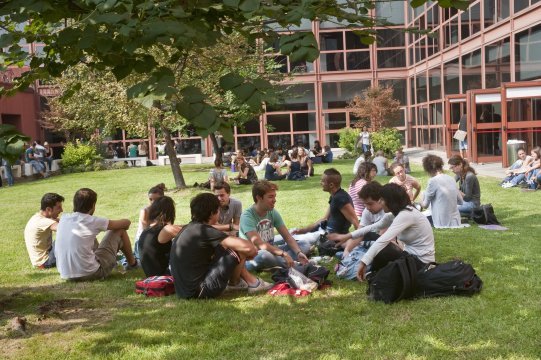 The Bicocca Campus is made up of various buildings stretching between the city pole and the Biomedical pole of Monza, a few kilometres from Milan. Available to students are numerous cabled and equipped classrooms, computer workstations, full WiFi coverage, dozens of equipped study spaces, libraries, residences, canteens and internal transport services (free shuttle bus and a fleet of bicycles to move between the buildings without polluting). 
The campus is connected to the main lines of communication. Among other services, there is a crèche open to the children of employees and students, and spaces and services for the disabled. For out-of-town students, there are residences with furnished flats, study spaces, kitchens and recreation areas. 
Various facilities are available for sports, including a gymnasium-palace with regulation basketball and volleyball courts. Thanks to agreements with important sports clubs in the neighbourhood, such as the historic 'Pro Patria' centre, tennis courts, athletics tracks and grass fields are also available.
by

Redazione Centrale

, Last update on 2022-10-19