Friday, 23 October 2020
My Sodexo App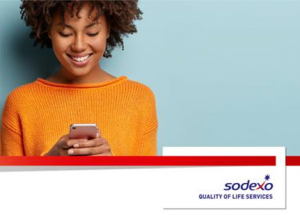 In this phase of progressive return to normality, Sodexo proposes a digital solution that can be combined with their traditional service at the restaurant and that allows you to book a meal to take away and to be consumed everywhere. 
In mysodexo web app they have activated a specific function for booking a take away meal. You can decide what to eat by choosing from many recipes from a tasty menu that can be picked up at the bar-pizzeria managed by Sodexo in buildings U3, U6, U7 or at the restaurant of building U12.
For students that living in a University's residence, it is also possible to book a complete meal, choosing from many balanced and tasty first and second courses. Orders can be collected directly at the reception of the U12, U22, U62, U72 University's residences and at the In-Domus campus.
Payment can be made directly in the web app at the end of the order using your credit card or, alternatively, you can choose to pay when you collect your lunch. Find more information in the attached flyer and consult the guides that show you how to register and how to place an order.
by Redazione Centrale, last updated on 23/10/2020