The Specialisation School is a 'postgraduate' university course that aims to train specialists.
A fixed number of doctors are admitted to the Healthcare Specialisation Schools. For admission to a Specialisation School, it is necessary to have a degree in medicine and surgery with an obligation to obtain the qualification to practise the profession of doctor/surgeon by the start date of the teaching activities, as well as to pass a national competition based on qualification and test organized annually by the MIUR (Ministry of Education, University and Research).
At the end of the training course the Diploma of specialisation in the chosen field is issued.
The Healthcare Specialisation Schools encompass the following three areas: Medical Area, Surgical Area and Clinical Services Area. Within the individual areas the Schools are grouped into uniform classes to enable better use of structural, educational and welfare resources, including the activities referred to as the core area.
Explore our pages to learn about the activities of the Healthcare Specialisation Schools, the individual courses and the administrative procedures.
Surgical Area
Image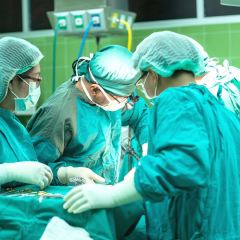 General surgery
Maxillofacial surgery
Gynaecology and obstetrics
Neurosurgery
Orthopaedics and traumatology
Otolaryngology
Medical Area
Image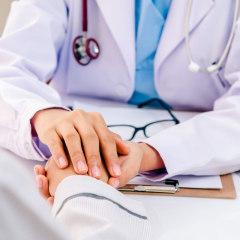 Haematology
Endocrinology and metabolic disorders
Geriatrics
Cardiovascular diseases
Digestive diseases
Respiratory diseases
Emergency medicine
Sport and exercise medicine
Internal medicine
Nephrology
Neurology 
Child neuropsychiatry 
Paediatrics 
Psychiatry
Clinical Services Area
Image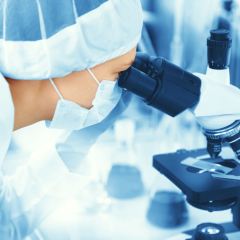 Anatomical pathology
Anaesthesia, intensive care and pain management
Hygiene and preventive medicine
Occupational medicine
Physical and rehabilitative medicine
Nuclear medicine
Clinical pathology and clinical biochemistry 
Radiodiagnostics 
Radiotherapy
Call
Published on the MIUR site, the Departmental Decree 2 May 2019 no. 859 announcing the "Notice for the admission of doctors to the Healthcare Specialisation Schools for the academic year 2018/2019" .
The Ministerial Decree can also be consulted on the site www.universitaly.it 
Contacts
For secretarial services relating to administrative careers and admission procedures:
Medicine and Surgery Desk: Building U17 - Piazzetta Difesa per le Donne, 20126 - Milan:
Monday from 13.45 to 15.45
Wednesday and Friday from 9.00 a.m. to 12.00 p.m.
Career Management Office E-mail: [email protected]
For the issue of certificates see the page certificates and self-certification 
Student Orientation Service - S.O.S.
For information on the payment of specialist training contracts
Ufficio Pagamenti
Piazza dell'Ateneo Nuovo, 1 - 20126 Milan
Building U6 - 4th floor
e-mail: [email protected]
To report accidents and liability
Insurance coverage available for students of the Specialisation Schools
User Services Sector
Viale dell'Innovazione, 10 - 20126 Milan
Building U9 - 1st floor  
e-mail: [email protected]
by

Redazione Centrale

, Last update on 2022-05-24