Wednesday, 18 March 2020
"STOP CORONAVIRUS: help us stop it!" fundraiser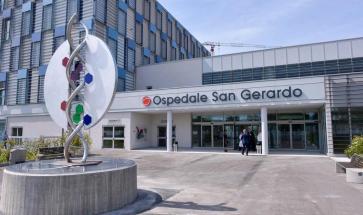 The University of Milano-Bicocca wants to do its bit to support the healthcare system working on the front line every day to help the many patients affected by coronavirus in our country.
"The Milano-Bicocca community has decided to get involved by supporting the fundraising campaign in aid of the San Gerardo Hospital in Monza and the Italian Cancer Institute - and we'd like to invite as many people as possible to support the campaign. Every day, our healthcare services are being put under increasing strain. However, with this initiative, we can make sure that hospitals can save more lives and ensure continuity of care for more vulnerable cancer patients.
This is a hugely important battle - and one that we will only win if we stick together," said University of Milano Bicocca Rector Giovanna Iannantuoni.
by Redazione Centrale, last updated on 18/03/2020