Tuesday 21 September 2021
Image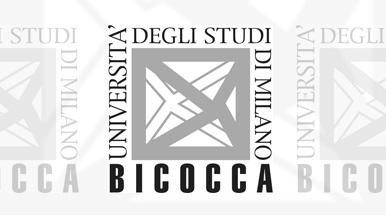 For the 21/22 academic year students will be able to attend in-person classes on a rotating basis.
Students can choose which lessons to attend in person by reserving their places through AgendaWEB or by using the UNIMIB Course app.
AgendaWEB and the UNIMIB Course app are available on both Android devices and iOS devices; the app can also be downloaded from AgendaWeb; finally, on the UniMiB website it is possible to find further information on how the app works.
You can reserve your place in classes from Tuesday 21 September 2021.
Please note that it will be possible to reserve places on lessons you wish to attend starting 14 days before the day of the lesson.
Reserving your place in class is just as important as cancelling your reservation if you change your schedule and decide not to attend the lesson.
The "last minute" booking option keeps places aside for those who wish to attend the lesson.
Please note that, until further notice, lessons will be available in web conference mode and/or recorded on the e-learning platform. Your lecturers will be able to provide you with more information.
Laboratory and practical activities
The methods for attending educational laboratories and practical activities are determined by the individual Study Courses. Pay close attention to the communications you receive from your course leaders or secretaries.
The procedure for making reservations will be communicated in the next few days.
Reservation of places in study spaces and libraries
The Library and classrooms/study spaces are available with a limited number of seats. You must reserve your place in classrooms/study spaces through the UNIMIB COURSE app and AgendaWEB, and use the Affluences app to reserve your place in the Library.
Students authorised to enter the university may use common areas (e.g. refreshment areas) in compliance with the rules on safety and social distancing.
Services are available and accessible in accordance with current regulations.
All students are reminded that it is only possible to enter the University if you are in possession of a Green Pass. You must also wear a mask at all times on the University premises, making frequent use of the disinfectant gels distributed about the campus.
a cura di Redazione Centrale, ultimo aggiornamento il 05/10/2021