Wednesday 07 September 2022
Information for Candidates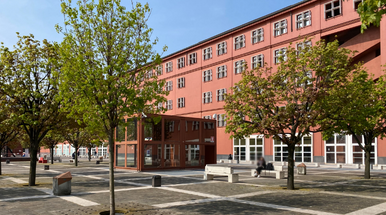 Information for candidates
The admission test (IMAT) will take place on September 13, 2022 at the University of Milano-Bicocca, Piazza dell'Ateneo Nuovo, Milano.
Building U6- AGORÀ

Building U7- CIVITAS

 
To access to the buildings see the map.
Candidates are summoned at 8.30 a.m. To be admitted to the test all candidates must:
wear a FFP2 face mask

, both outside and inside the test venue premises. Non-filtering face masks and community masks are not allowed under any circumstances;

present a Covid-19 self-declaration, duly filled in and signed;
show a valid ID document (the same used during the registration procedure on Universitaly portal)

Extra-EU candidates are required to present a copy of the residency permit ("permesso di soggiorno") or the entry visa for Italy. 
Access to the U6- AGORÀ and U7- CIVITAS buildings is reserved for candidates and individuals authorized by the University Commission for disabilities in relation to previously approved access arrangements for disabled candidates. Any accompanying persons will not be allowed inside or outside the test venue premises and must avoid gatherings while waiting.
Please note that the following items are strictly forbidden inside the test rooms, under penalty of exclusion from the competition: bags, backpacks, manuals, even partial reproductions of them, school texts and / or handwritten notes and consultation materials, books, pens, pencils, blank sheets and any other suitable writing instruments, mobile phones, PDAs, smartphones, smartwatches, tablets, headsets, webcams or other similar instruments.
Personal belongings must be stored at the Cloakroom Service, according to the instructions that will be provided. Only ​​water in a clear plastic bottle with label removed is allowed.
Candidates who show up without one of these documents, with invalid documents or after the identification procedure has been closed, will not be admitted to the test. The admission test will start at 12:00 o'clock.
100 minutes are allowed for the test.
Meeting time must be respected to allow for the regular completion of the identification and TRIAGE procedures that precede access to the test venue, in compliance with anti-Covid-19 measures and social distancing.
Maximum limit for admission to the TRIAGE is 11:00 am. After this time, it will not be possible to access the TRIAGE.
Candidates are required to read the following IMPORTANT documents:
All candidates are invited to frequently check this page, also on the day before the test, for any updates.
a cura di Redazione Centrale, ultimo aggiornamento il 08/09/2022