Tuesday 14 February 2023
Agreement on CORIMAV (Consortium for Research on Advanced Materials) extended by six years
Image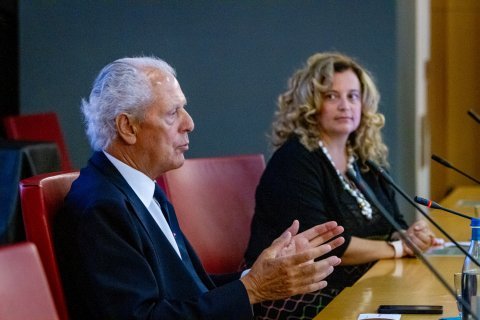 Over two decades after the establishment of CORIMAV (Consortium for Advanced Materials Research), the University of Milan-Bicocca and Pirelli have signed the extension of the collaboration for another six years. To date, 55 PhD grants have been funded and awarded by the consortium, a collaboration established with the aim of developing cutting-edge technologies in the field of materials, supporting research and experimentation activities for patenting purposes, as well as promoting training and professional development initiatives for young researchers. 
Towards increasingly eco-friendly materials and production processes
A joint activity that will continue by funding 18 new PhD grants for research aimed at projects focused on sustainability, through studies related to new materials obtained from renewable sources and new materials obtained from waste products from the agricultural/industrial supply chain, innovative solutions with lower environmental impact in the tire production process, and tire environmental degradability with a circular economy approach.
a cura di Redazione Centrale, ultimo aggiornamento il 28/02/2023