Thursday, 09 July 2020
MXenes: new bi-dimensional materials for lithium-free batteries
The results of the research published on Small Methods by a group of researchers from the Department of Materials Science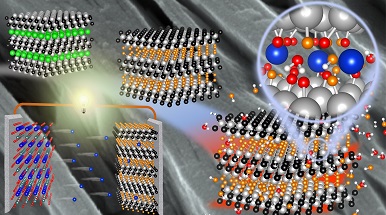 Milan, July 09th 2020
Lithium batteries have changed and are changing our society: almost all the portable devices we know have been developed thanks to these power sources.
However, this technology is destined for an increasingly limited use in the future due to the high costs and the scarce availability of some raw materials (such as lithium itself).
A possible alternative is the development of rechargeable sodium batteries, a more abundant element in nature. One of the most severe issue that researchers are facing is to find the proper negative material because graphite (the most common anode in lithium batteries) exfoliates when reduced in presence of Na+.
A group of researchers from the Department of Materials Science of the University of Milano - Bicocca led by Prof. Riccardo Ruffo, associate professor of Physical Chemistry, thanks to the collaboration with Ricerca Sistema Energetico (RSE) and with the University of Ulsan (South Korea), has developed MXene-based compounds which meet the requirements as "negative materials" of the future in rechargeable sodium batteries.
by Redazione Centrale, last updated on 09/07/2020