Thursday 10 June 2021
Work begins on the new university building that will expand the Milan-Bicocca Campus
Image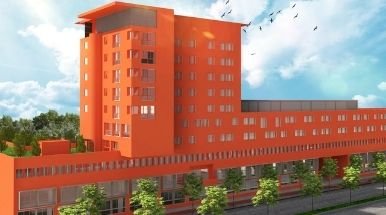 Today, Thursday 10 June at 12 noon, the foundation stone was laid for the new Bicocca Campus building, LOGOS.
The new building, which will be constructed in the quadrangle between Viale dell'Innovazione, Via Fubini, Via Stella Bianca and Via Sesto San Giovanni, will stand in perfect harmony with the other buildings on the Campus. The façade solution, similar in colour and material to that of the other Bicocca buildings, will be in continuity with the choices that have characterised the entire university campus.
One building, two structures, many functions: classrooms for teaching and research, services for students and teachers, student accommodation.
a cura di Redazione Centrale, ultimo aggiornamento il 10/06/2021