Tuesday, 21 July 2020
The American Heart Association's Council on Hypertension awards Prof. Giuseppe Mancia with 2020 Excellence Award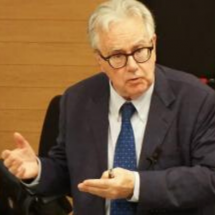 The American Heart Association's Council on Hypertension has awarded Giuseppe Mancia, Emeritus Professor of our University, with the 2020 Excellence Award on Hypertension Research.
This is the Council's most prestigious award and recognizes researchers who have had a major impact in the field of hypertension and whose research has contributed to improved treatment and greater understanding of high blood pressure.
Hypertension 2020 Scientific Sessions will take place as a virtual event on Friday, September 11 @ 11:00 am CT.
by Redazione Centrale, last updated on 21/07/2020