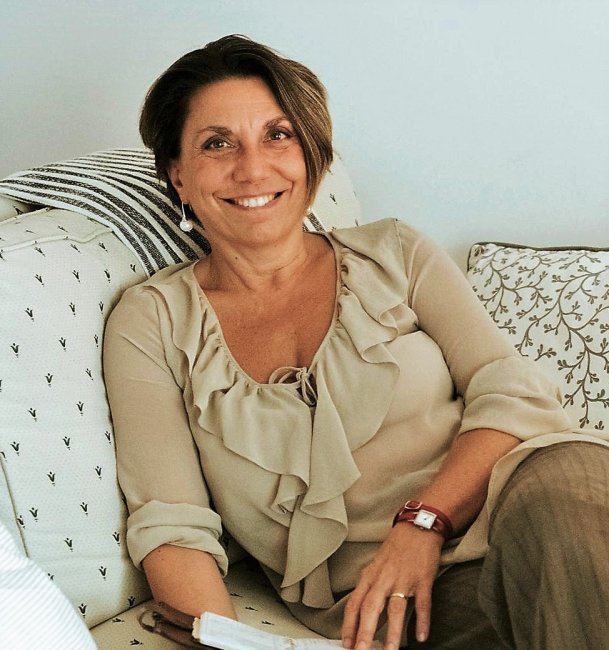 Academic disciplines
Pedagogia generale e sociale (M-PED/01)
Room:
U06, Floor: 4, Room: 4162
Reception hours
Please write an email if you need to meet me.
Biography
Full Professor of General and Social Pedagogy, Laura teaches Family Pedagogy and Family Counselling at the Department of Human Sciences for Education, where she also coordinates the Research Workshop "Pe.Tra.Lab" (a Pedagogy for Transformations in Work). She is the President of the Italian Society of Universities for Lifelong Learning (RUIAP): a consortium of 33 universities that invest on new policies and practices for lifelong learning in HE.
Trained as a systemic family therapist and expert of complexity theories, especially in their epistemologic and operative dimensions, Laura developed her own model of intervention within human systems, that overcomes the dominant individualistic cumulative view of knowledge as "possession", to explore its dialogic, interactional and transformative dimensions.
Since 1992, she has been active in the international arena of Adult Education and Learning; she is active in several groups, networks and societies, such as the European Society for Research on the Education of Adults (of which she has been the Chairperson from 2014 to 2019), and Joint Convenor of the "Life History and Biography" research network, LHBN (together with Linden West and Alan Bainbridge, Canterbury Christ Church University). She started with others the European Conference for Qualitative Inquiry – ECQI and the Asiatic (South Korea) Biography, Lifelong Learning and Culture, IBLLC. 
In 2019, Laura was awarded the American Association for Adult and Continuing Education (AAACE)'s Cyril O. Houle Award for Outstanding Literature in Adult Education for the book "Transforming Perspectives in Lifelong Learning and Adult Education. A dialogue", written with Linden West and published by Palgrave Macmillan in 2018.
Laura is presently working on several research projects on empowering professionals of education in Residential Child Care (Erasmus Plus KA2 ERRCI, Turku, FI, p.i. Eeva Timonen-Kallio); on using collaborative and arts-based methodologies in exploring themes of social justice in museums (Feminist Workshop, Victoria, BC, 2017-2020, p.i. Darlene Clover); on senso-biographic methods in searching migrants' experience (ALSOS, 2018-2020) and the relationship with a territory (Sensotra, ERC 2017-2021).
Research projects
Soggetti inaspettati: accoglienza, spazio e senso tra metafora e realtà nei percorsi di giovani adulti migranti
Call:
Research Fellowship
Grantors:
FONDAZIONE ALSOS
MAKE THE DIFFERENCE. CREATE YOUR FUTURE!
Call:
AVVISO PUBBLICO PER LA SELEZIONE DI PROGETTI FINALIZZATI ALLA PREVENZIONE E ALLA LOTTA CONTRO LA DISPERSIONE SCOLASTICA - ANNO SCOLASTICO 2017/2018
Grantors:
REGIONE LOMBARDIA
European Biographies. Biographical Approaches in Adult Education
Awards
Awards
SCUTREA Ian Martin Award, SCUTREA is the Standing Conference for University Teaching and Research on the Education of Adults; it was established in 1971 as a network of adult educators involved in researching and teaching adults. Initially members were drawn from university adult education departments throughout the United Kingdom. Today the membership is diverse and global, mainly from Australia, Canada and the US. SCUTREA assigns 4 awards every year: to the best paper from a student, to the best papers in social justice, international and comparative research and art., 2017
Scientific fellowships
Presidente - RUIAP - Rete Universitaria Italiana per l'Apprendimento Permanente, 2018
Vice-Presidente - ASSIMSS Associazione Italiana di Medicina e Sanità Sistemica, 2017
Componente del Consiglio/Comitato Direttivo - RUIAP - Rete Universitaria Italiana per l'Apprendimento Permanente, 2015
Presidente - ESREA - European Society for Research on the Education of Adults, 2014
Componente dell'Advisory Board - International Research Network on "Culture, Biography & Lifelong Learning", c/o Department of Education, Pusan National University, 2014
Altra carica sociale - Life History and Biography Network of ESREA, 2009
Componente del Consiglio/Comitato Direttivo - ESREA - European Society for Research on the Education of Adults, 2008
Research and teaching assignments
Visiting Researcher - Expert of research: attività di ricerca, supervisione e insegnamento (livello dottorato), per studenti e staff. - University of Eastern Finland - Joensuu, 2018
Attivita' didattica - Experienced supervisor at the Graduate School, Christ Church University, Canterbury. Attività di supervisione dei dottorandi, seminari e workshop per dottorandi e staff, conferenze. - Canterbury Christ Church University, 2013 - 2019
Congresses/Conferences
Program committee - Urban-Related Sensoria: Environments, Technologies, Sensobiographies(Finlandia), 2020
Program chair - ACTIVISM IN A TROUBLED WORLD - AUTO/BIOGRAPHICAL AND NARRATIVE PERSPECTIVES ON STRUGGLES FOR THE GOOD AND BEAUTIFUL(Regno Unito), 2020
Program committee - Qualitative Inquiry as Activism(Regno Unito), 2019
Program chair - Artful Languages and Narratives of Adult Learning(Norvegia), 2019
Program chair - Quali conoscenze per quale società? Ricerca, alta formazione e apprendimento permanente: un dialogo tra università, pubblica amministrazione, imprese e terzo settore(Italia), 2018
Program chair - Togetherness and its discontents(Italia), 2018
Program chair - Contemporary Dilemmas and Learning for Transformation(Italia), 2018
Program chair - "Discourses we live by"(Danimarca), 2017
Program chair - "Imagining diverse futures for adult education: questions of power and resources of creativity" Maynooth University, Irlanda, ESREA VIII European Research Conference, 2016
Program chair - "Resources of hope. The role of hope in adult education research"(Regno Unito), 2016
Program chair - Stories that make a difference. Exploring the collective, social and political potential of narratives in adult education research(Italia), 2015
Program chair - "Before, Beside and After (Beyond) the Biographical Narrative"
Otto-von-Guericke-Universität Magdeburg, ESREA, Life History and Biography Network:, 2014
Program chair - "Researching Learning Lives: on discipline, inter-disciplinarity and imaginative imperatives in auto/biographical and narrative research" Christ Church University, Canterbury (UK), ESREA Life History and Biography Network, 2013
Program chair - "Expanding connections: Learning, the body and the environment" University of Southern Denmark, Odense (DK), ESREA Life History and Biography Network, 2012
Program chair - "Committed reflexive researchers and the challenges of interdisciplinarity in researching human lives", International Seminar in Qualitative Methodologies, Università degli Studi di Milano Bicocca, 2012