18 December 2020
Deadline for abstract submission: October 31
Image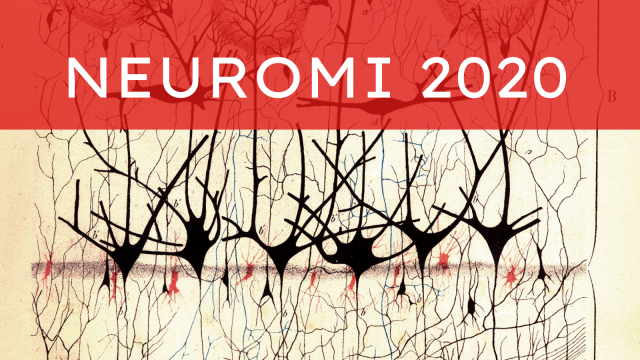 December 18th , 9:30 -15:00
NeuroMI 2020 Annual Meeting will be Virtual!
Special session on Neuro-COVID-19: neurological, psychiatric and psychological implications of COVID-19 infections.
​
This year the NeuroMI Annual Meeting is associated with the Annual Meeting of PhD Program in Neuroscience.
Each Member is encouraged to submit an abstract either on the topic Neuro-COVID-19 or on topics of the 6 Research Areas of NeuroMI.
 
Deadline for abstract submission: October 31.
For information, registration and submission abstract please check the dedicated website: www.neuromi2020.org
Illustration by Santiago Ramón y Cajal